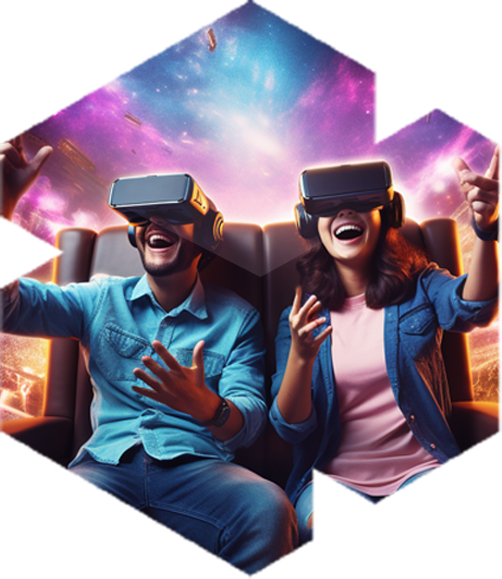 Established in 2022, We are a young development team full of enthusiasm and expectations for VR/MR technology. Since our inception, we have made some attempts in the content direction based on VR. In the future, we will focus on the development of VR/MR games and applications, continuously accumulate experience in product distribution and operation, and bring more content-focused products suitable for XR application scenarios to users.

Our Products
Our current products are mainly multiplayer social games, including board games, action games, horror games, and more. In the future, we will expand into applications for fitness, education, health care and so on, striving to create a realistic virtual world and produce more and better content-oriented works.
Our Technology
We pay close attention to the integration of new technologies in the future XR field, including but not limited to MR, hand-tracking, avatars and more. We strive to provide users with a brand-new experience of the future world of the internet by designing XR goods with AI-powered digital technologies based on LLM.